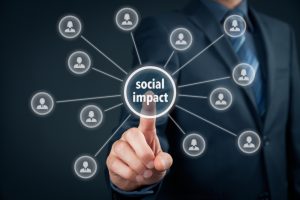 With all of the government, nonprofit, and business efforts to address issues like environmental degradation, the spread of global infectious disease, or improving educational outcomes for opportunity youth, why don't we see real, sustainable progress? Do we spend too little money on these problems? Do we lack the essential knowledge to solve them? Or, perhaps, are the solutions available here and now, but we need to transform the ways that organizations work together, share knowledge, and implement evidence-based solutions?
These are the essential questions we seek to address in our blog posts. We are the Network for Nonprofit and Social Impact at Northwestern University, a research lab dedicated to understanding how organizations can work together to move the needle on social issues. We conduct large-scale research that has been funded by the National Science Foundation, the National Institutes of Health, the Bill and Melinda Gates Foundation, and the Army Research Office into these questions. We work with hundreds of nonprofits and social impact organizations every year, and we want to bring that experience and knowledge to bear on these and other questions.
We hope that our blog will find its way into executive directors' offices, nonprofit board rooms, policymakers' staff briefings, and student clubs as they work towards social change. Maybe we already have most of the knowledge and solutions we need to address the biggest social problems of our day. Perhaps, we just need to scale up these solutions across networks of nonprofits, government agencies, and businesses.
Do you have a question for NNSI researchers that you would like to see addressed? If so, e-mail nnsi@northwestern.edu.