Director, Network for Nonprofit and Social Impact

Michelle Shumate is the founding director of Network for Nonprofit and Social Impact (NNSI). NNSI is dedicated to answering the question: How can nonprofit networks be rewired for maximum social impact? In addition, she is a Professor in Communication Studies, Associate Faculty at the Institute for Policy Research, and Director of Graduate Studies for the Master's in Communication Studies at Northwestern University.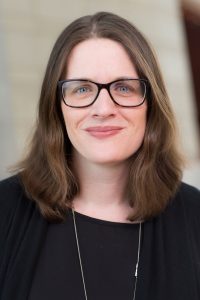 Professor Shumate's research has created new trajectories for organizational communication research in the past decade. She introduced theory and research inaugurating the bona-fide network perspective, a public communication-centered model of corporation-nonprofit relationships, and a typology of communication networks. She was awarded a National Science Foundation CAREER award for her work on interorganizational networks and nonprofit capacity and her research has been featured by the Conference Board. Professor Shumate holds a Ph.D. from the Annenberg School for Communication at the University of Southern California and a Bachelor's Degree from Pepperdine University.
Affiliated Faculty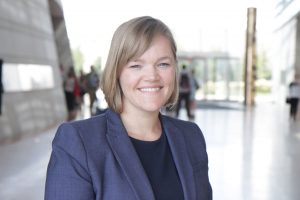 Jennifer Novak-Leonard is a faculty member and Director of the MS in Leadership for Creative Enterprises program at Northwestern University. She specializes in the development and use of novel measurement systems to understand cultural participation and the personal and public values derived from these experiences. She is often called upon to develop and expand robust data sources related to arts and culture, and to aid policymakers and non-profit cultural leaders in their use of research and data for decision-making. Her work has been supported by the National Endowment for the Arts, National Institutes of Health, the Doris Duke Charitable Foundation, and the James Irvine Foundation among others. She earned her Ph.D. from the RAND Graduate School, MPP from the University of Chicago and BA from the University of North Carolina-Chapel Hill.
Amy O'Connor is an assistant professor at the University of Minnesota. She received her Ph.D. from the Brian Lamb School of Communication at Purdue University. O'Connor has published or presented over 30 research papers focusing on corporate social responsibility and the corporate society relationship. Her research focuses on the role of corporations in society, specifically the rights and responsibilities of corporations in the global commons. She is co-PI of the nonprofit-corporate partnership project.
Post-Doctoral Researchers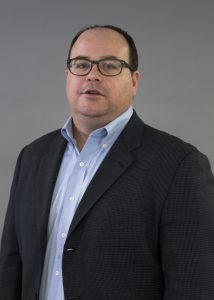 Jack Harris is a post-doctoral research associate at the Network for Nonprofits and Social Impact in Northwestern University where he is working on the Army Research Office (ARO) grant on collective impact and education reform. Jack's research focuses on multi-stakeholder collaborations for community problem-solving and the role of community partnerships in addressing problems of complex environmental change such as long-term recovery after disaster. His focus is in the tensions and collaboration challenges that arise between institutionalized, large-scale nonprofits and grassroots, emergent, and community organizations.
Jack recently completed five years of field research on long-term recovery in coastal New Jersey after Hurricane Sandy. He worked on an NSF Grant on organizational resilience in Houston Texas after Hurricane Harvey.  Part of his Sandy research has been published in Jones & Faas (2017) Social Network Analysis of Disaster Response, Recovery, and Adaptation as Interorganizational resilience: Networked collaboration in communities after disasters. (pp. 75–92). Jack has written two teaching cases, the first in Fyke, Farris, and Buzzanell: Cases in organizational and managerial communication: Stretching boundaries and the second in Engstrom and Frye: Qualitative communication consulting: Stories and lessons from the field.
Jack has also been active in communications, organizing, and nonprofits in several  locations in the U.S. He currently serves on the Executive Committee of the Monmouth County (NJ) Coalition of Organizations Active in Disaster and has served on the Board of Directors for the National Child Protection Training Center and its predecessor organizations. He has led communication and advocacy campaigns on child protection in Minnesota, on clean energy in Louisiana, and for coastal open space in New Jersey. Jack holds a PhD and a Masters in Communication from Rutgers University and a B.A. in History, also from Rutgers. At Rutgers, Jack was both an undergraduate associate and graduate fellow at Rutgers' Eagleton Institute of Politics. His Eagleton Fellowship placement took place in the New Jersey Department of Agriculture where he worked on a qualitative analysis of the New Jersey school breakfast program and redesigned and facilitated the department's annual strategic planning workshop. Other projects included agricultural tax incentive programs and historical research on the department's pesticides usage footprint in support of toxic cleanup litigation.
In addition to his work on the ARO grant, Jack is currently working on analyses of the timelines and processes of long-term recovery after disaster and on the role of convening organizations in nonprofit networks and cross-sector partnerships.
Post-Doc Faculty Affiliate
Kate Cooper is a research associate in the School of Communication at Northwestern University, where she serves as the Associate Director of the Network for Nonprofit and Social Impact. Her research interests include nonprofit and cross-sector colla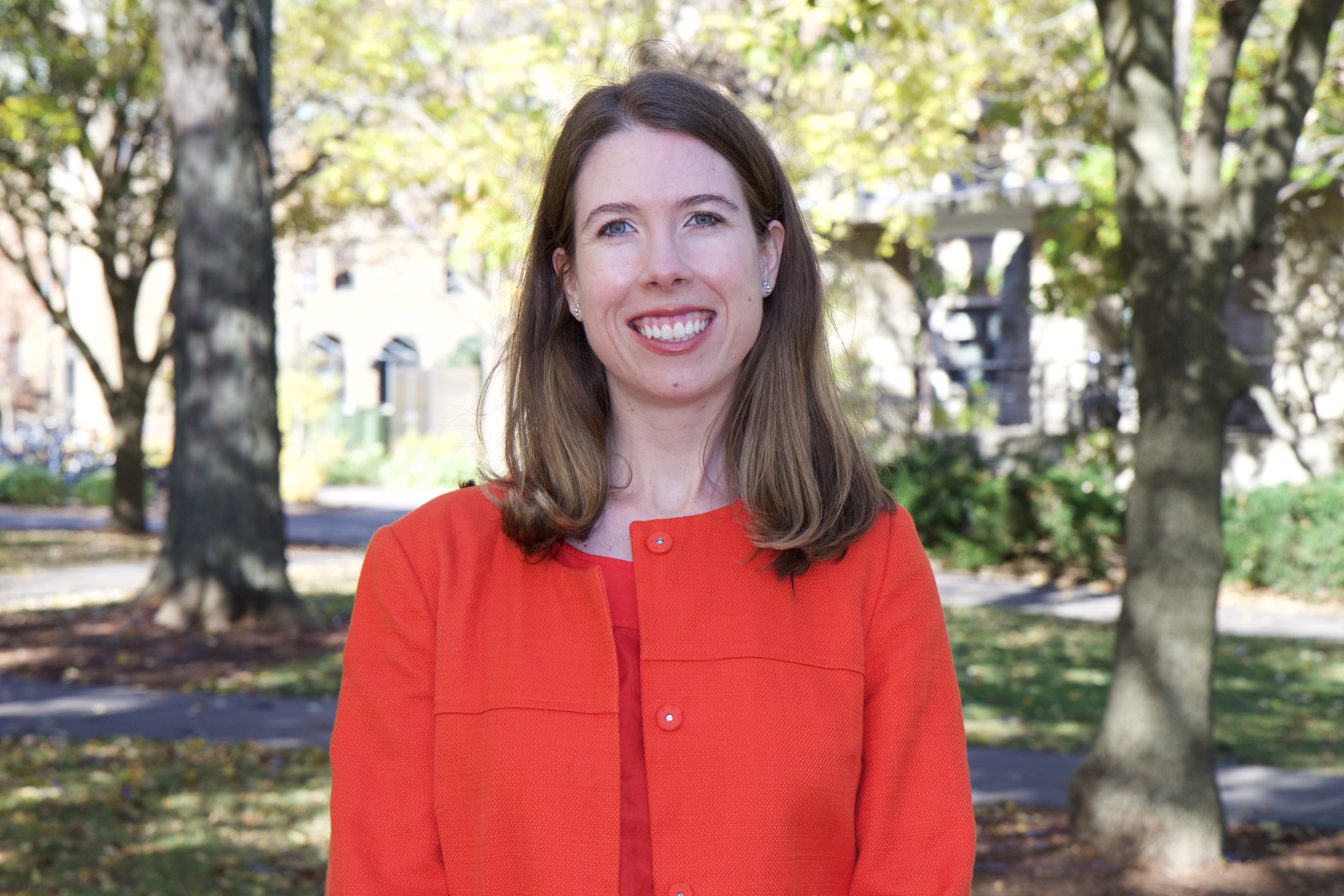 boration in response to social problems as well as stakeholder participation in collaborative or collective impact models. Kate's research has appeared in Management Communication Quarterly and Communication Yearbook; her work also includes the development of the bona fide network perspective to explore collaborative networks convened around complex social problems. Kate holds an M.A. and Ph.D. from the University of Illinois at Urbana-Champaign and a B.A. from Wheaton College.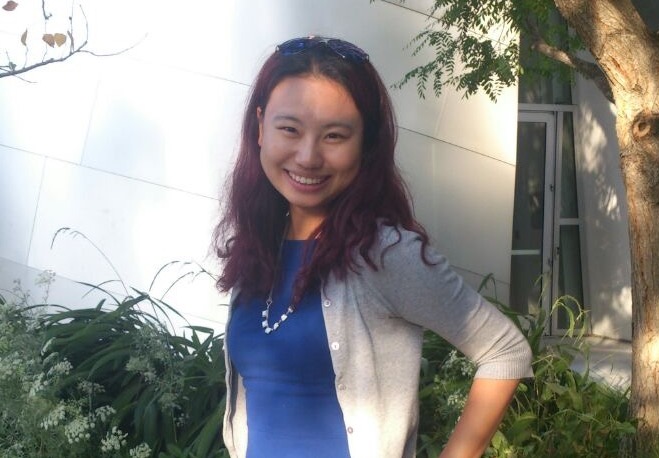 Rong Wang is a Postdoctoral Research Associate at the Networks for Nonprofit and Social Impact (NNSI) at Northwestern University. She is interested in non-profit advocacy, network analysis, organizational communication, and ICT for development. At NNSI, she is currently working on an Army Research Office (ARO) grant examining collective impact and education reform. Rong has published her work in Mass Communication and Society, International Journal of Communication, Journal of Community Psychology, Information Technologies and International Development (ITID), and Online Information Review. She received her Ph.D. degree (2016) and an MA degree (2014) from the Annenberg School of Communication, University of Southern California (USC). Prior to USC, Rong worked at the International Development Research Center (IDRC), based in Ottawa, Canada. Rong also holds an MA from the National University of Singapore and a B.A. from Nanjing University, China.
Graduate Research Assistants
Reyhaneh Maktoufi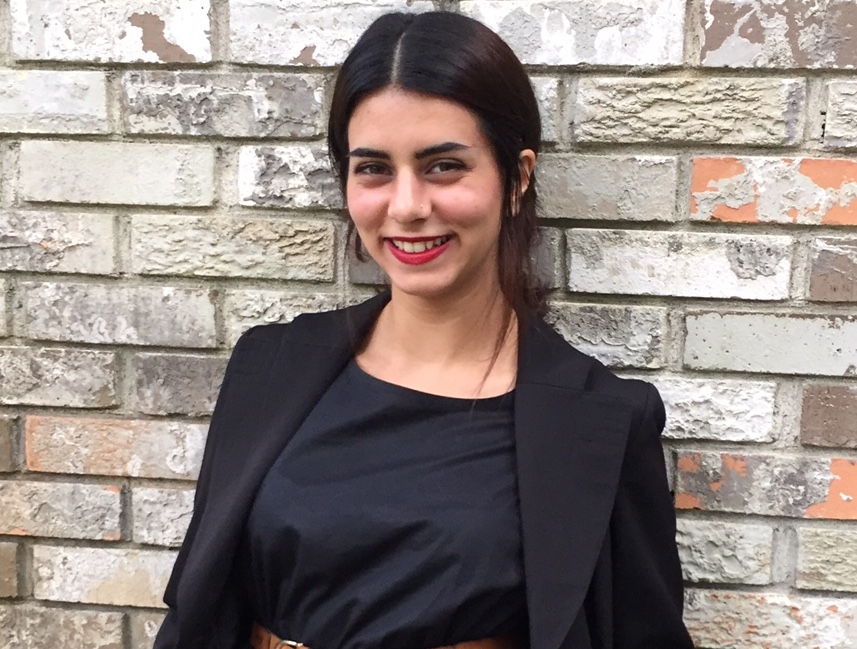 is a PhD candidate in Media, Technology, and Society at Northwestern University. Her main fields of interest are science communication, curiosity, and public engagement in with scientists. She works at the Nonprofit Network and Social Impact Lab where she researches nonprofit mergers and attitudes toward nonprofit-corporation partnerships.
Her working background is mainly in audience outreach in nonprofits, mostly in the field of health. Rey currently enjoys working with different nonprofits such as the Adler Planetarium as a communication workshop facilitator and the Communicating Science Conference ComSciCon – Chicago as an organizer. She also engages in science outreach through writing blog-posts and making science comics.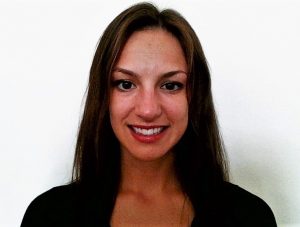 Kaitlyn Childs is a Ph.D. student in the Media, Technology, and Society program at Northwestern University. She is currently studying perceptions of corporate-nonprofit partnerships using concept mapping techniques. She holds an M.A. in Communications and a B.A. in Liberal Arts and Sciences from the University of Illinois at Urbana-Champaign.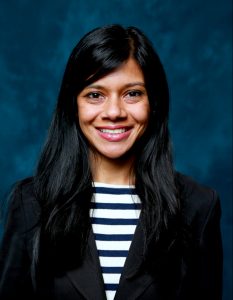 Anne-Marie Boyer is a third-year doctoral student in the Media, Technology, and Society Program at Northwestern University, and is currently working on the Army Research Office project at the Network for Nonprofit and Social Impact. She has several years of experience working in environmental nonprofits as a communicator and as a science journalist in public media. Her research interests include nonprofit communications, nonprofit organizations, and funder-nonprofit collaboration. Anne-Marie has an M.S. degree in Science Journalism from Boston University and a B.A. in English Literature from Delhi University, India.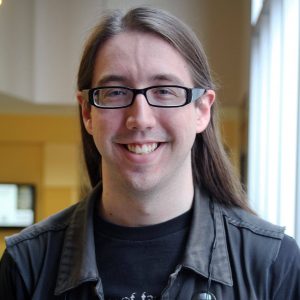 Zachary Gibson is a third-year doctoral student in the Technology and Social Behavior Program at Northwestern University. His research interests include conflict dynamics within and between organizations, interorganizational networks particularly in the mental health and veteran space, and technological interventions to support nonprofit capacity. He has a B.S. in Psychology and a B.S. in Computer Science from Georgia Tech.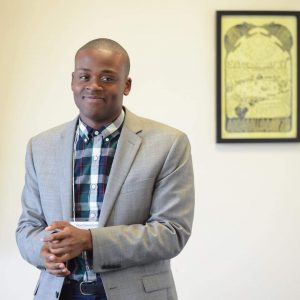 Joshua-Paul Miles is a PhD student in the Media, Technology, and Society program studying under Dr. Michelle Shumate. He is a research assistant at the Network for Nonprofit and Social Impact Lab. His main research interests include organizational networks and partnerships, interorganizational dynamics, collective action, and discrimination and equity within networks and organizations. He holds degrees in Corporate Communication and Spanish for the Business Professions, with a minor in Human Resources from Marquette University.
Undergraduate Research Assistants
Come back soon to see our new group of summer research assistants!
Lab Alum
Dr. Sophia Fu